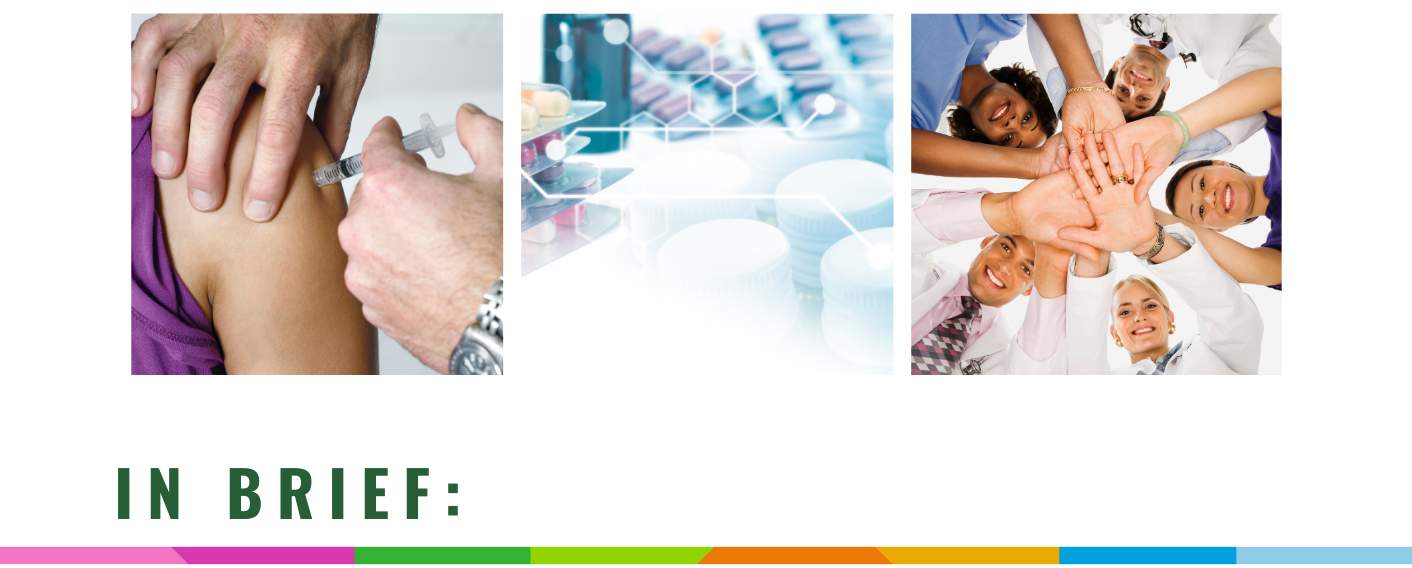 Canada's more than 11,500 pharmacies and their 37,000 pharmacy professionals serve as vital community health hubs in virtually every community across the country. Patients trust pharmacists when it comes to health and wellness needs.
Our position on pharmacy professionals' scopes of practice:
Pharmacists are essential, accessible primary care providers, critical to healthcare systems across Canada, and routinely consulted by patients and other healthcare professionals.  Making the necessary investments and changes to support an expanded scope of practice will enable pharmacists and pharmacy technicians to help manage the load on primary care physicians and hospitals by providing critical services patients can access conveniently.
Underutilized capabilities in the pharmacist's full scope of practice include: the ability to renew, adapt and initiate prescriptions, administer medications by injection, and deliver testing and immunization services in all provinces, ensuring every Canadian has equitable, universal access to the full range of services pharmacists are trained to provide.
By funding and enabling the provision of critical pharmacy services beyond medication fulfillment, pharmacists will be in an enhanced position to provide greater access and optimized care pathways for patients, including through virtual and appointment-based care.
Recognizing the importance of remuneration as an enabler of scope expansion is critical.  Pharmacy services should be adequately funded to account for the time, resources, and materials required to deliver quality care.  The value of pharmacy services should be considered using a system-wide lens.  Where pharmacy services are equivalent to services offered by other healthcare providers, pharmacists should be reimbursed at an equal amount.
Please also refer to our other position statements and toolkits falling under the umbrella of positioning pharmacy as a community health hub.